The brief of this project was to come up with a money management or banking solution for millennials. We conducted a number of interviews and analysed them with various design thinking methodologies to figure out what are the pain points users face while attempting to manage money.
I collaborated with 3 other UX designers in conducting user research, creating personas & empathy maps of our potential users & creating user flows & journeys.
Through the insights we gained in the discovery phase, I created a low-fi prototype of one user flow & it's subsequent UI.
Research & Discovery Phase
Initially we chose to conduct interviews with millennials in order to understand their relationship with money and how they use their bank accounts & related apps on a daily basis. Based on the various interviewees, we created the following personas & their empathy maps.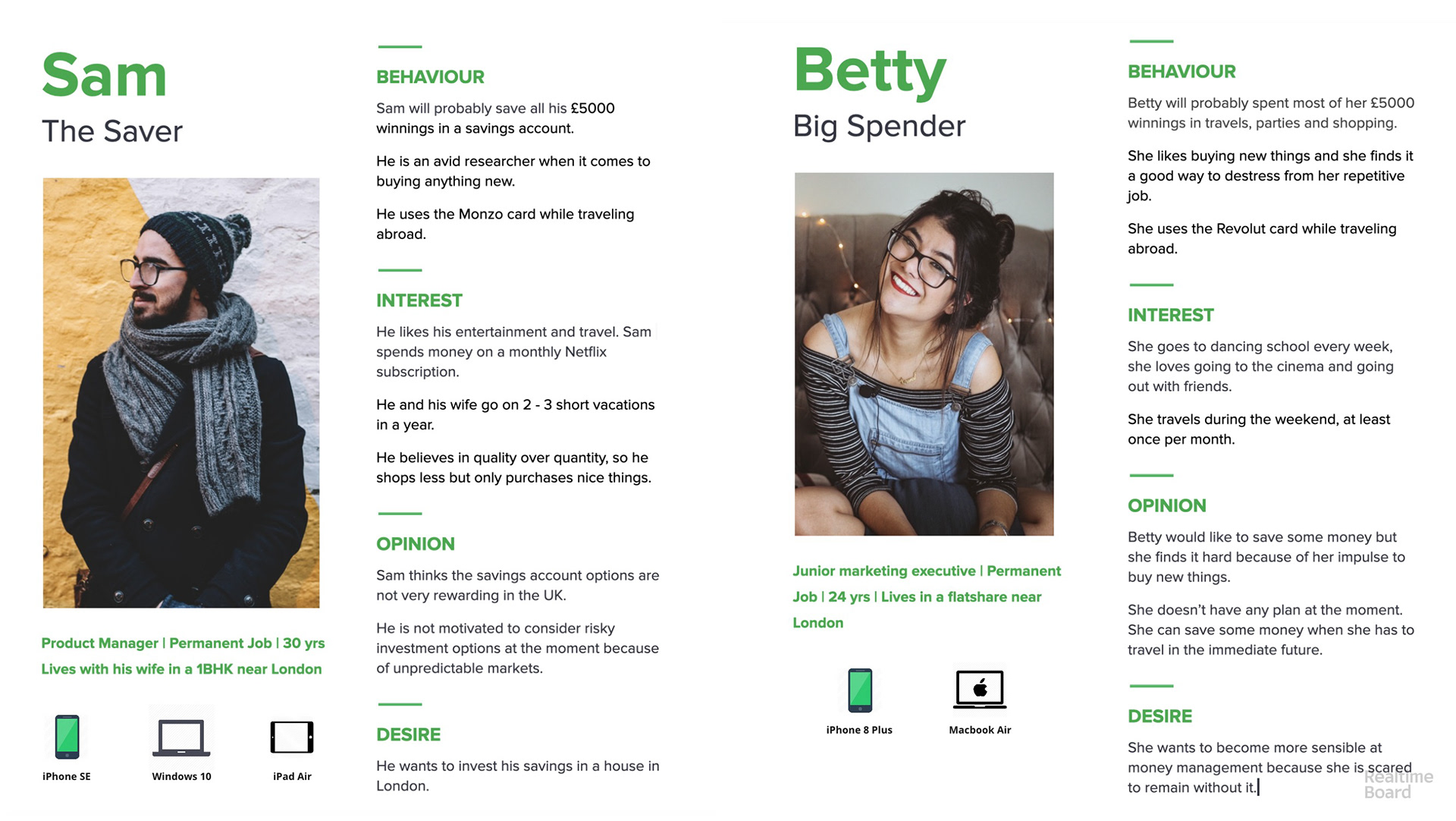 The above insights led us to conclude that our main goal was to help our personas achieve financial independence.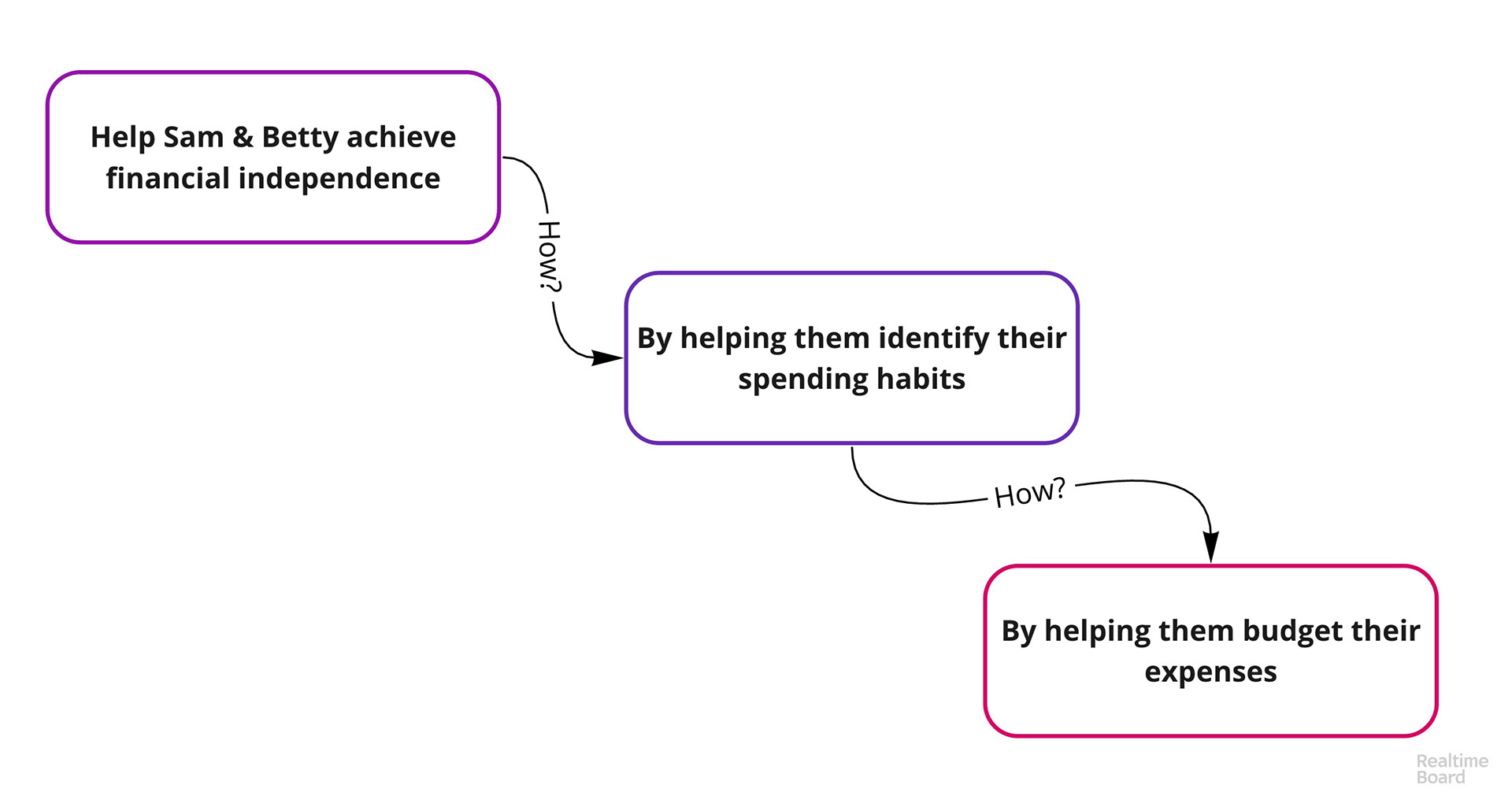 Initial user journeys & sketches: