Company: Iconsight | 2017
Inspired by Instagram, Icon was conceptualised to represent a new and inclusive way of online shopping.
Fashion Brand Use Case 🕶👠🧣:
Just like Instagram, ICON has a newsfeed; which can also be used to tag brands, specific items of clothing & accessories in the photos. Every individual brand would have their own brand presence on ICON in the form of a customised brand page and on its customer's profile page. 
Customer Use Case 🙆🏽‍♀️💃🏽🕺🏽 :
Every time a user uploads a picture of themselves, they will also be asked to tag their outfits in the photo. These details will be shared with their friends & followers on the app. This feature empowers people to talk about and showcase the clothes and brands they prefer. This also acts as an inclusive tool for people to see REAL individuals showcasing clothing without the filter of modern media and photoshop.    
Initial Research Findings 📊📈 :

Designs
My role in this project included helping the founders with initial research and to discover the requirements for ICON. I was also responsible for taking the idea of ICON from the founders and translating it into high-fidelity wireframes.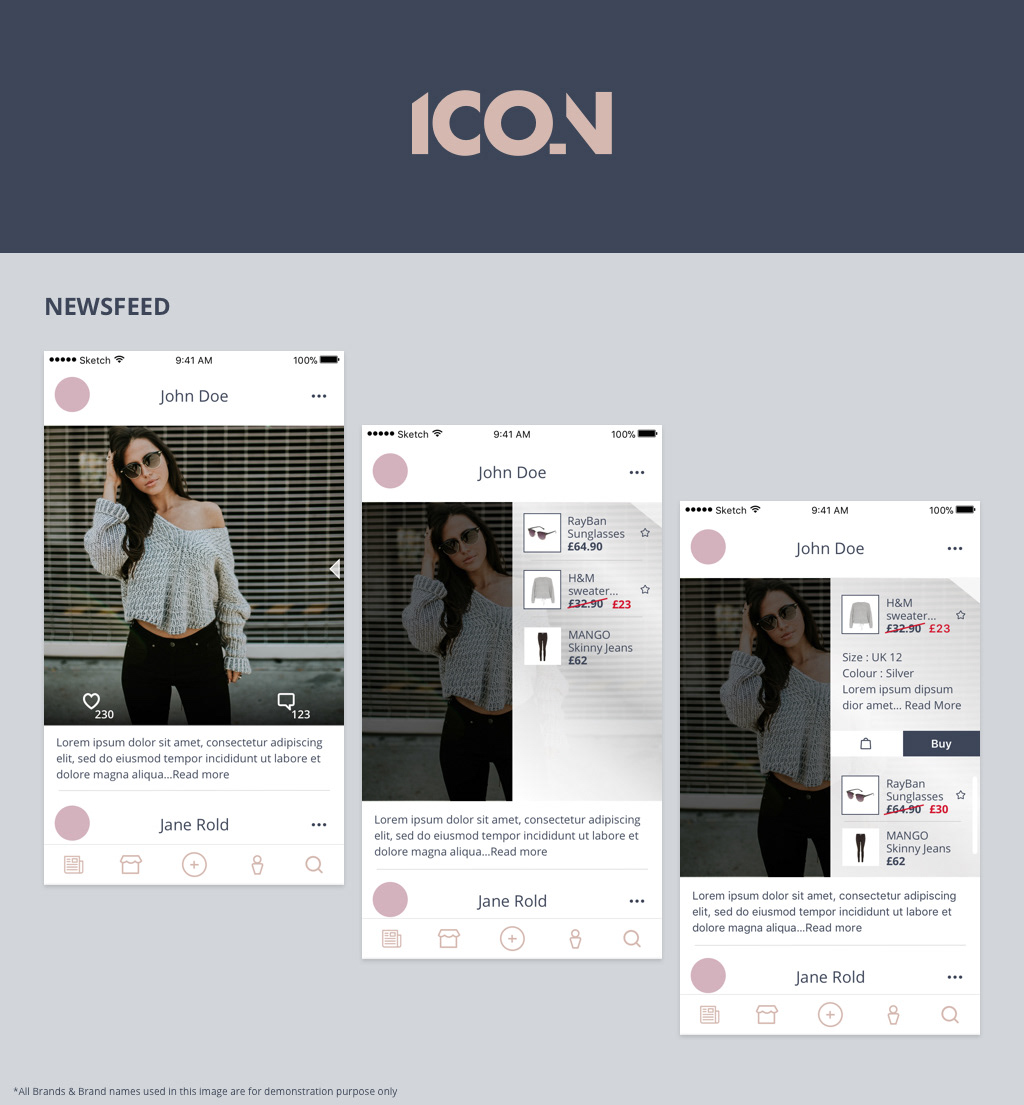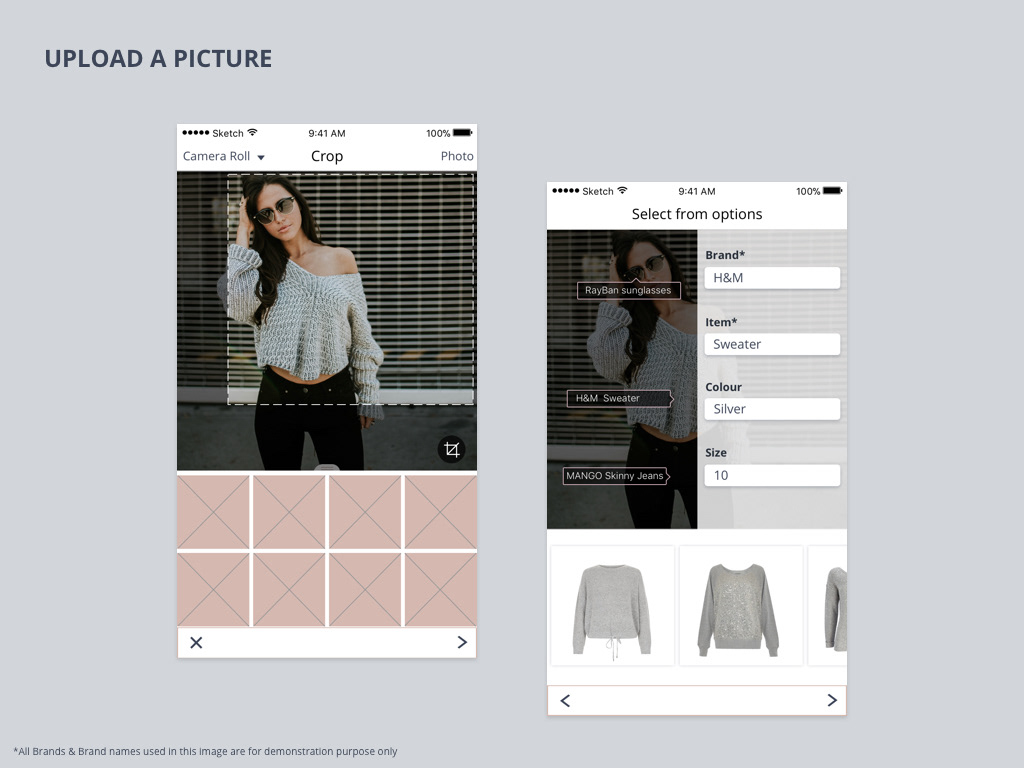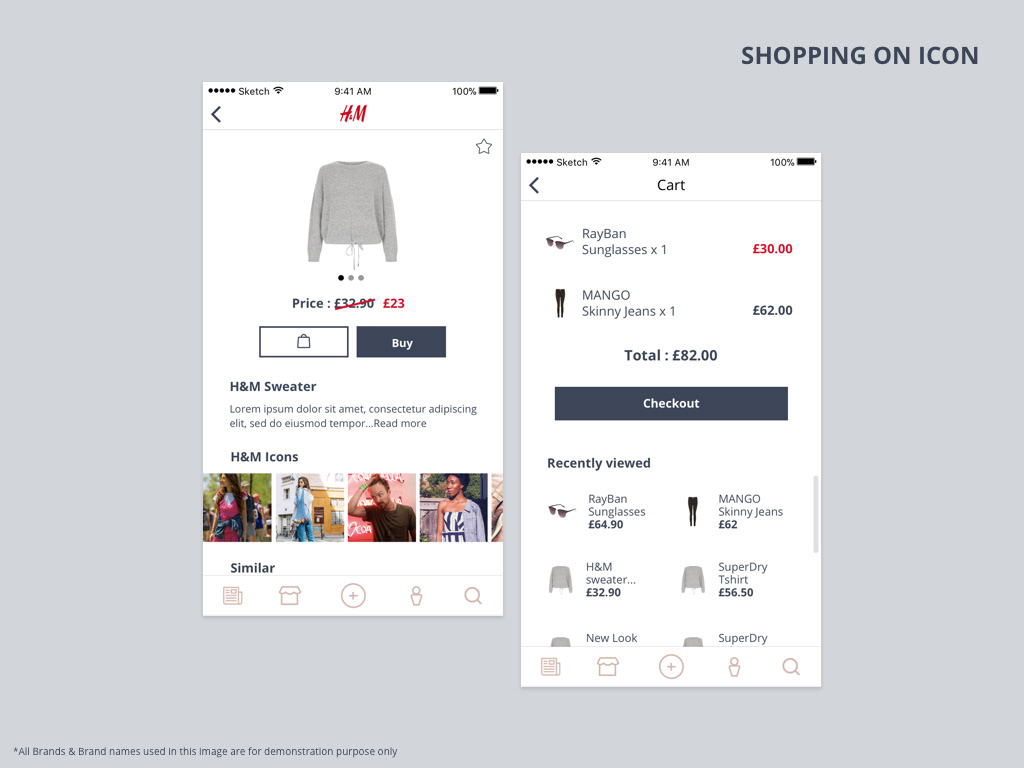 * All brands images and brand names used in the wireframes are for demonstration purpose only.