The Premise
Data scientists at Eigen came up with a better way to identify low confidence answers during an extraction. The objective was to introduce this in the UI and encourage users to adopt the new confidence scores and explain the changes without all the ML jargon.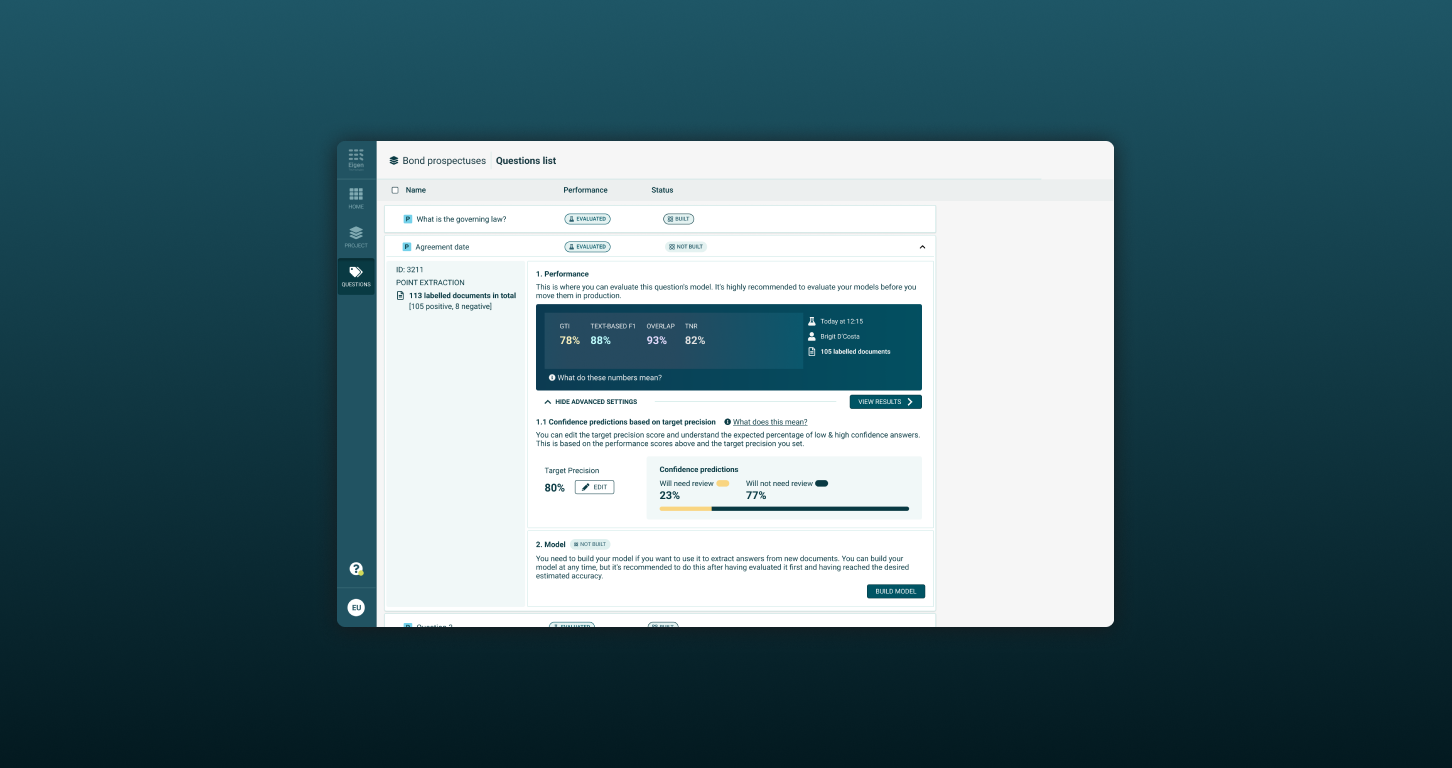 My role
I led the ideation & user journey mapping sessions with the product manager to identify which parts of the UI will be impacted by the new feature and validated various concepts with users to design an appropriate solution. I was also responsible for creating the necessary design specs and supported the product engineering team during feature development.
The challenge
I joined the squad late, thus missing out on the initial discovery phase. I started out by validating the team assumptions and planned my user validation sessions accordingly. This project could be split into 2 streams of work:
 – The user flow itself
 – Explanation of new concept and gaining trust
The outcome
Eigen project managers are able to better support customers in estimating their resourcing needs. We have validated this with with an API offering and the UI feature is due to be launched in mid-October.
With the full UI release, Eigen will be able to better predict low confidence answers during an extraction.
Positive impact
Due to all the user testing with client-facing stakeholders, they were able to identify many more prospective customers who could find this feature useful. We were able to get several more proof-of-concepts to validate this feature and got positive feedback from project managers about improved resourcing estimations.

For a detailed case-study, please contact me personally.